Makasiini Terminal demolition starts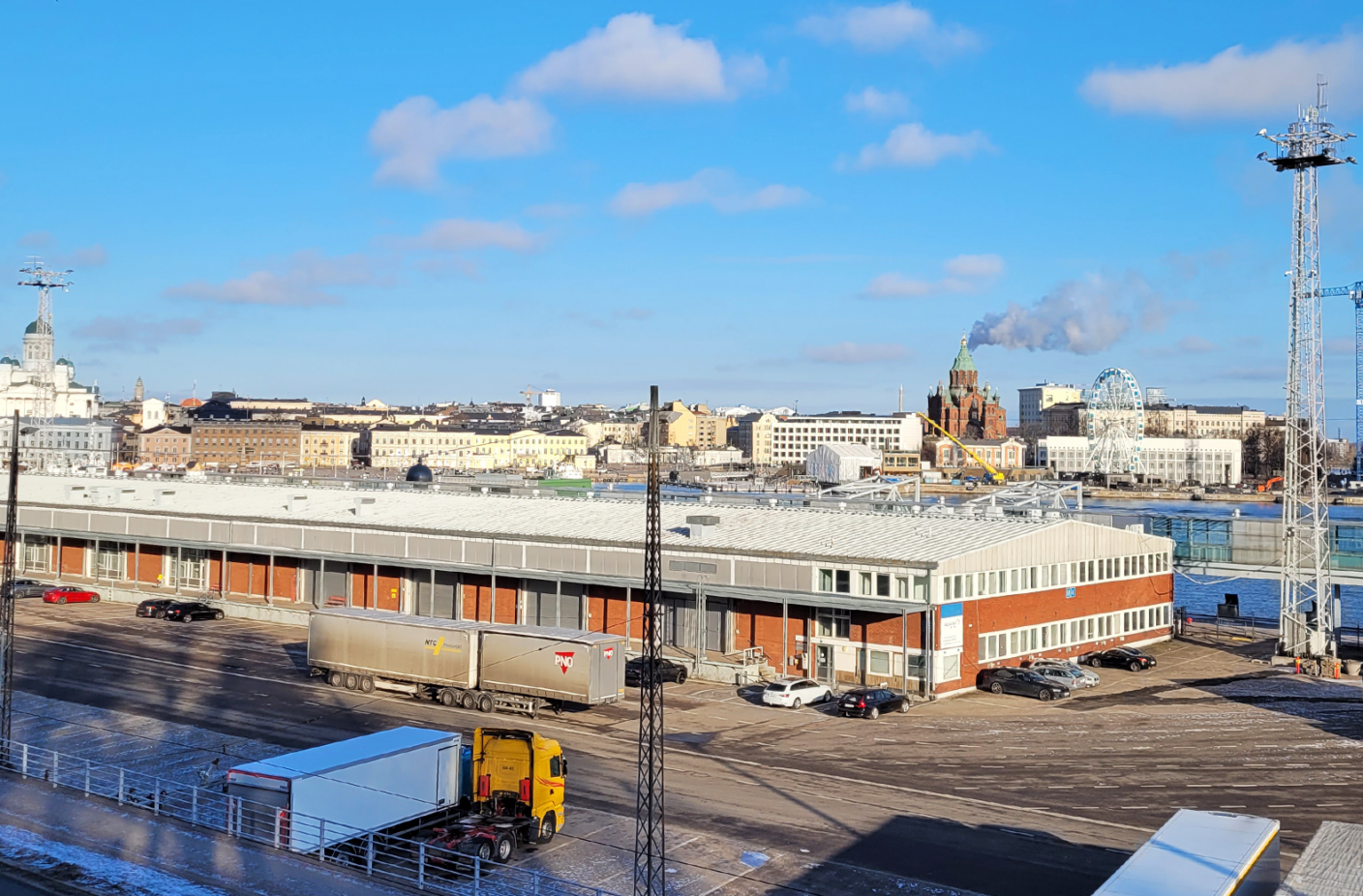 The Port of Helsinki Ltd Makasiini Terminal in the Makasiiniranta area in South Harbour will be demolished. The demolition of the old shipping terminal will last from February to early July.
Waste will be transported from the site outside ship unloading hours to minimise the disturbance caused by the demolition of the terminal to the harbour area and road network.
Lotus Demolition Oy has been selected as the demolition operator for the Makasiini Terminal. As much of the demolition waste as possible will be sorted and recycled. Steel and other metal waste will be directed to further use, and concrete structures free of detrimental elements will be refined to make earthwork materials. The climate impact of the demolition site and the waste generated within, or the carbon footprint of the site, will be calculated to determine the best methods for emission reduction and the environment.
The Makasiini Terminal, which was taken into use in 1960, was originally designed as a harbour warehouse. Since the 1990s, the building has served as a passenger terminal for high-speed vessels sailing to Tallinn.
Makasiiniranta will undergo changes when passenger traffic from the South Harbour is transferred to Katajanokka and the West Harbour in accordance with the port development programme. The City of Helsinki is planning on new construction, such as an architecture and design museum as well as a beachfront boulevard and services, on the site of the Makasiini Terminal in the future.
Read more about the port development programme here.
Inquiries:
Port of Helsinki Ltd, Construction Manager Pekka Haikonen
firstname.lastname(at)portofhelsinki.fi
tel. +358 (0)50 530 5000
Lotus Demolition Oy, Branch Manager Raimo Lehtimaa
firstname.lastname(at)lotusdemolition.fi
tel. +358 (0)40 842 4055