Connections
The liner traffic network of the Port of Helsinki is the most extensive and versatile in Finland. There are frequent, regularly scheduled connections from Helsinki to ports on the Baltic Sea, the North Sea and the Atlantic. There is a total of about 130 weekly liner traffic departures from Helsinki.
Several daily connections to nearby ports, such as Tallinn and Stockholm.
Several weekly connections to Travemünde, Hamburg, Bremerhaven and Rotterdam.
Substantially more destinations are connected on a weekly basis, as many of the vessels visit several ports en route.
Direct Liner Connections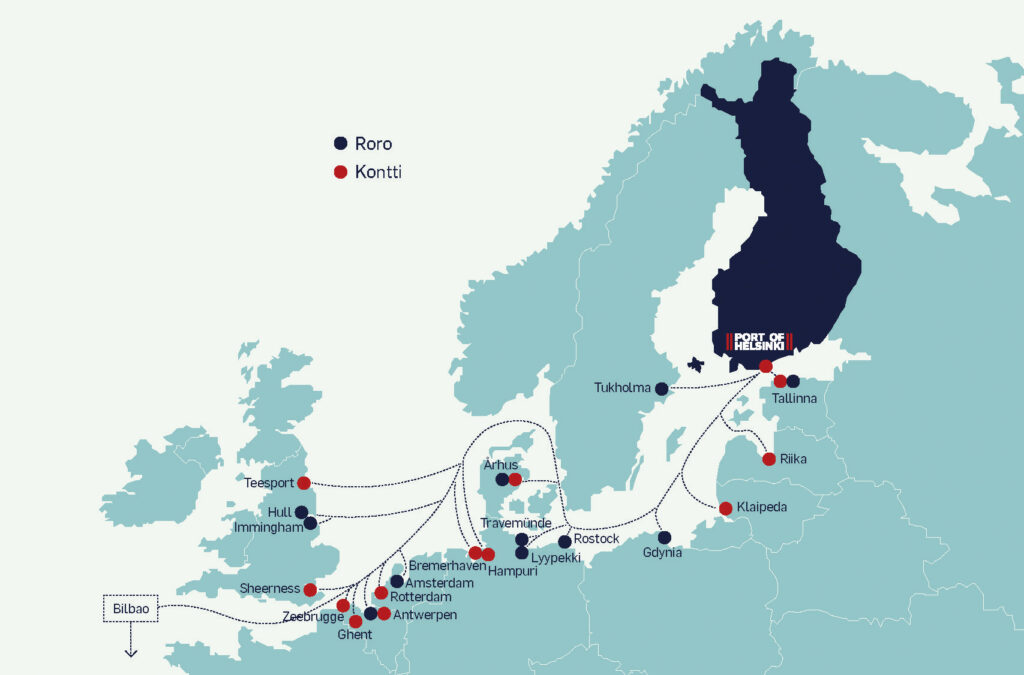 Connections with Transshipment
Please check the connections with transshipment from shipping companies / their shipbrokers in Helsinki:
Find connections for container transport
Expole and find multimodal connections for your container transport with Routescanner.
This service is provided by Routescanner and schedule data is sourced directly from operators partnering with Routescanner. Routescanner is initiated and accelerated by the Port of Rotterdam.